You miss a little – you miss a lot!
Much like we continue to punch holes into metal at Accurate Perforating or hang various parts on the paint line at Accurate Metal Fab, we do many different things between the Accurate Family of Companies. And sometimes, you might miss one of those events! Instead, let's look at all the fun we had in the second quarter of 2023!
April 11 – 12
We had a big day at both Accurate Metal Fab and Accurate Perforating. The crew from Indoor Drone Tours was out to begin filming our location. Over two days and almost 16 hours of filming, we captured our whole operation – and now, we are working on condensing it to 2 and a half minutes!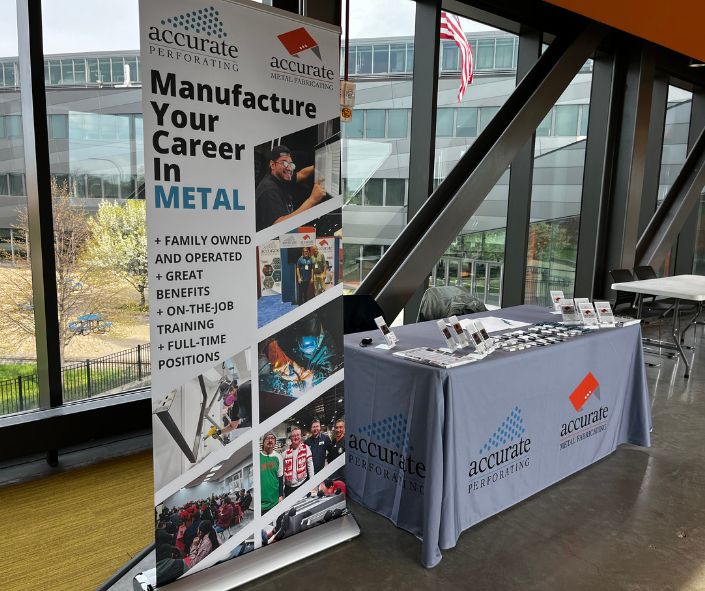 April 19
Accurate hit the college community college circuit to recruit the next generation of METAL mavens. We were at Daley College and Morton College, where we met many excellent students and professors interested in our industry.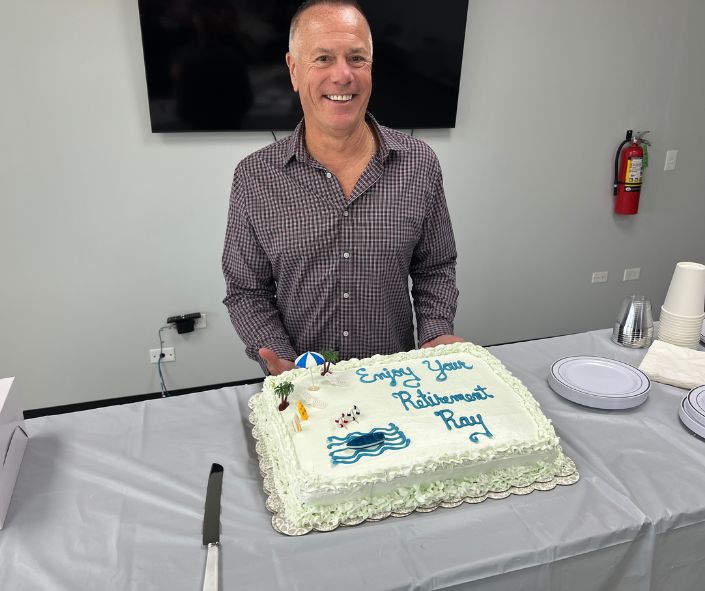 May 4
May 4 was a day of celebration! Long-time team member Ray Meinsen sailed into retirement. He retired in December of 2022 to escape the cold Chicago winter but returned in May for a final farewell and celebration with everyone!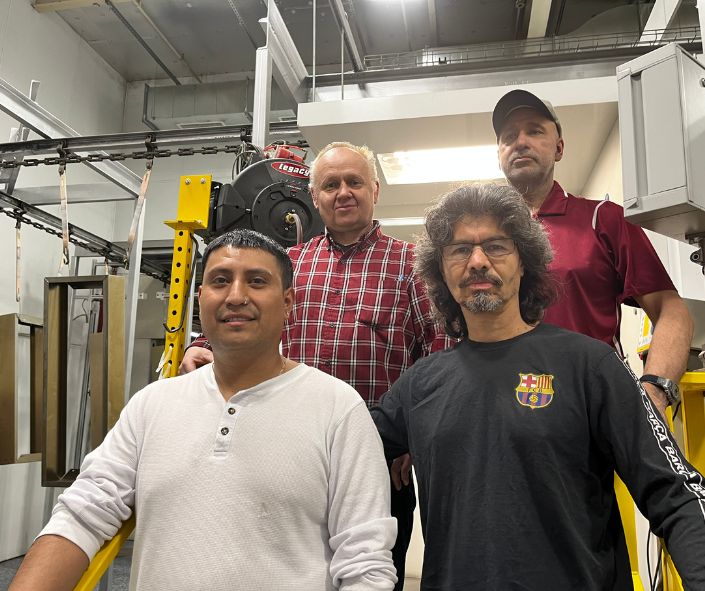 May 11
Our powder-coating paint line was featured in Finishing and Coating Magazine in May. If you have yet to see the great article written by Tim Pennington, check it out here! And, May 4, BE With You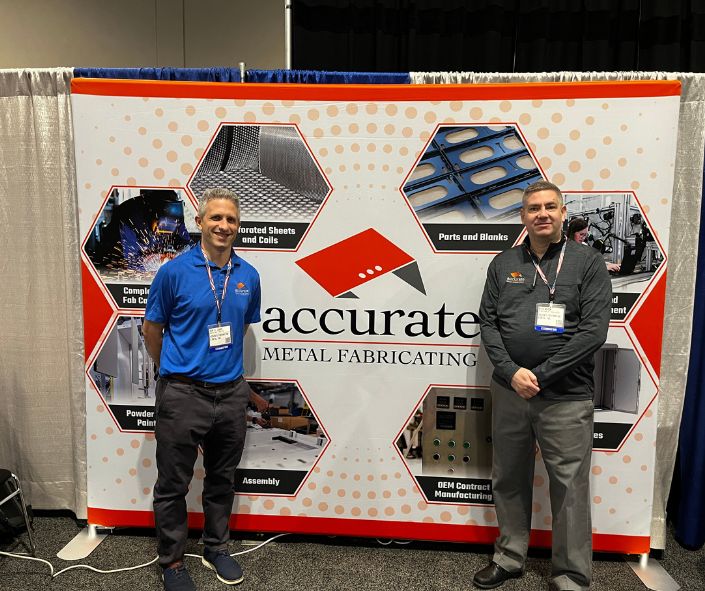 May 17 – 18
We made the tradeshow circuit starting with D2P in Schaumburg, IL, in May and June. D2P is a design and contract manufacturing tradeshow that connects engineers, purchasing managers, and more with current and future suppliers. Accurate Metal Fab was there and had a chance to catch up with old faces and meet new ones at D2P!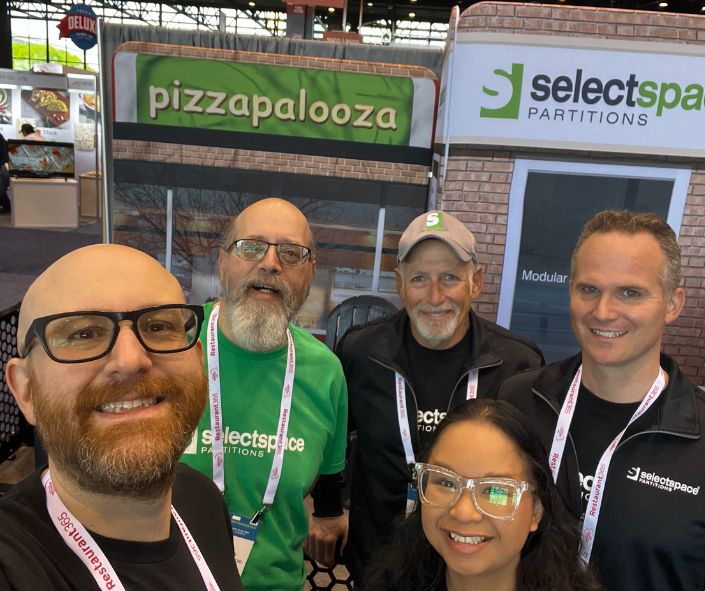 May 20 – 23
Right after we finished with D2P, SelectSpace went off to McCormick Place in Chicago, IL, for the National Restaurant Show! It was four days of food, fun, and fencing. We debuted our newest product, The Essential Partition, to restaurant owners across North America!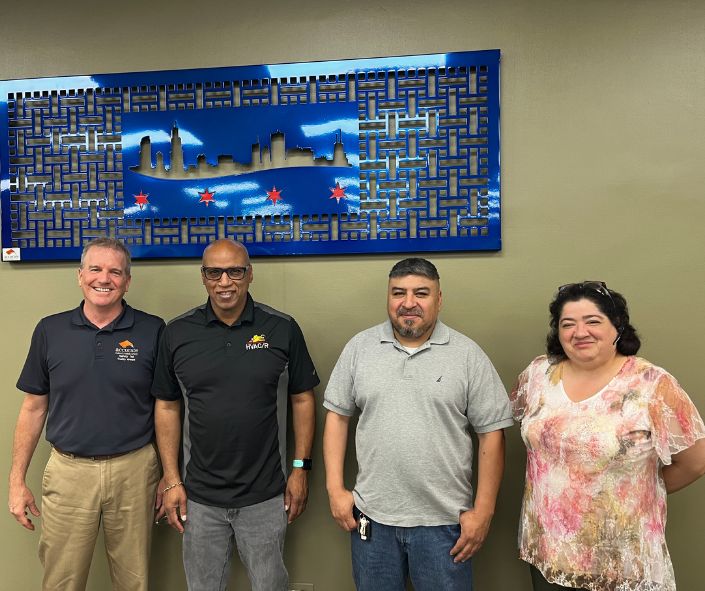 June 6
On Tuesday, June 6, professors Charles and Juan from Daley College visited Accurate Metal Fab to understand our capabilities. Our budding partnership will help the college place students into jobs in the metal fabrication industry, such as ours.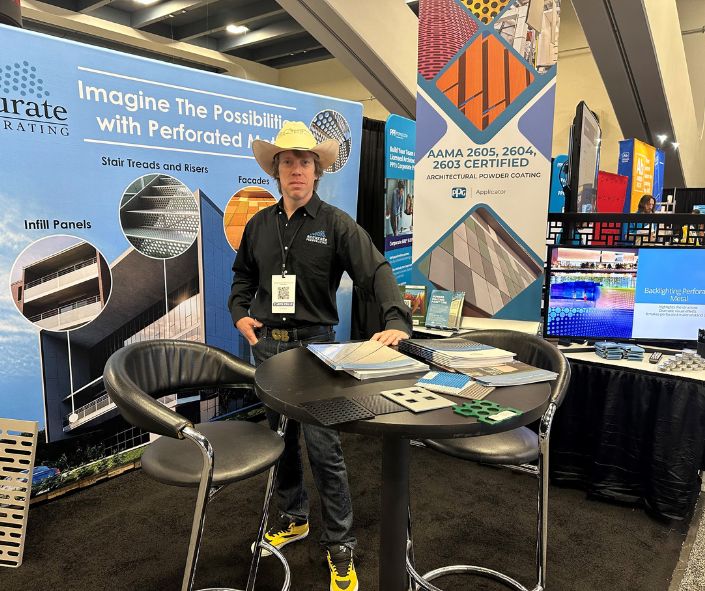 June 8
Accurate Perforating went west from Chicago to the AIA Conference in San Franciso, CA, on June 8th and 9th. The conference is geared towards architects, engineers, and construction professionals interested in the latest products and services in the industry. On top of that, architects and engineers can earn Continuing Education Credits. Did you miss getting credits? Don't worry – our course on Designing With Perforated Metal is available on demand at AEC Daily whenever you need some hours!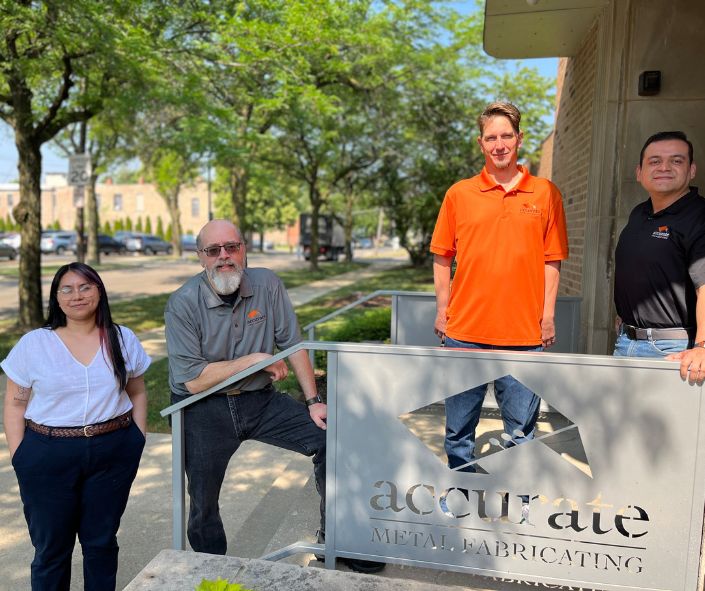 June 9
On June 9, we had a mini photoshoot with our project managers, who were featured in one of our blogs in June. Each of them certainly enjoyed letting the world know who they were and how they can project manage your next job!
June 14 – 15
Accurate Metal Fab went on the road to the Detroit area – Novi, MI, to be exact. This was the first time the D2P tradeshow was in the market, and we found it to be a valuable show and market for us to be at.
June 20
Over at Accurate Perforating, the newest member of our family, the Cincinnati Shear, got a fresh coat of paint and is actively processing perforated metal for all of our customers!
When you miss a little, you do miss a lot. If you don't want to miss any of the action, follow all of the Accurate Family of Companies across social media. And we are here when you need us!