METAL MESH SPEAKER GRILL
Enhance Audio Equipment's Performance and Appearance
Audio Applications
Perforated metal improves the appearance and performance of audio equipment. Perforated metal speaker grilles, for example, are very popular options for customized sound systems. At Accurate Perforating Company, we specialize in custom metal speaker grilles that are high quality and reliable.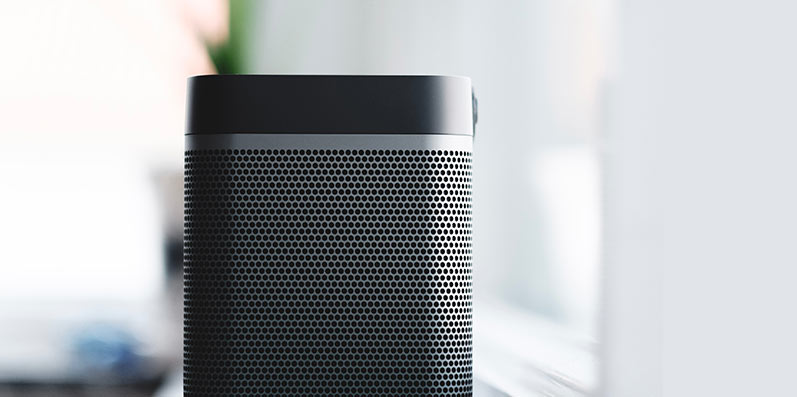 Benefits of a Perforated Speaker Grill
A quality perforated speaker grill can make all the difference in the world when it comes to sound quality, product longevity and branding. A metal mesh speaker grill has to be a triple performer — delivering acoustics, aesthetics and durability. A metal speaker grill sheet is carefully designed to allow the appropriate amount of sound to pass through while protecting the speaker components from the elements, and at the same time providing a design that accurately represents the product.
Perforated metal is the best material to meet the unique requirements needed for hard speaker grilles and screens. Accurate Perforating Company supplies standard and customized metal mesh speaker grills to manufacturers, designers, architects and sound engineers.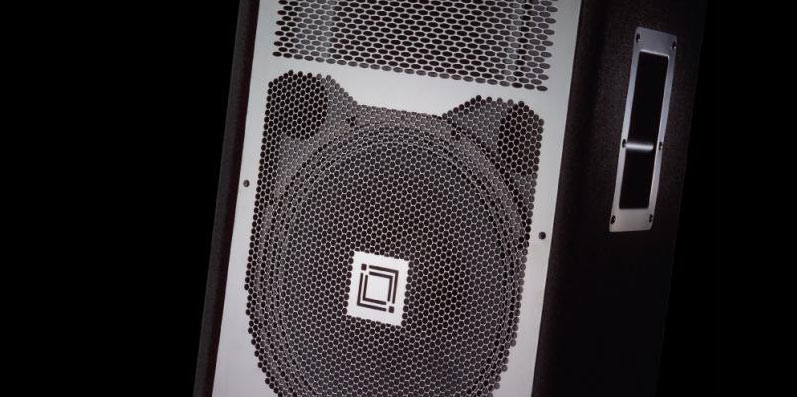 Available Options for Speaker Grilles
When it comes to metal mesh speaker specifications, we work closely with you to ensure you get just what you need. Here are just a few options and considerations:
Clean aesthetics that complement your unique environment
Customize for your desired open area. Hole patterns and sizes optimal for acoustical performance
Custom patterns to achieve the design you prefer
End and side margins for clean-looking, finished sides
Choice of any shape that can be stamped or rolled so your project is formed to your speaker grill metal mesh sheet specifications
Notching, forming, radius rolling, countersunk mounting holes and corner profiling so the component fits seamlessly to the speaker cabinet
A variety of finishes to match your color theme
Custom image perforating to brand your speaker with your company name or logo
We help you with branding by providing perforating options to replicate logos or design motifs in the metal pattern. We can also apply your logo as a decal or sticker, plastic card or electronic device with your brand onto the speaker grill mesh sheet.
Why Choose Accurate Perforating?
When it comes to perforated sheet metal speaker grilles and other quality perforated metal products, we know this business better than anyone else, and we take a customer-centric approach.
Accurate Perforating Company simplifies your purchase of perforated metal audio components. There is no need to buy inexpensive parts from one distributor and then send them to another manufacturer for assembly and finishing for the right speaker grill metal mesh sheet.
We have the expertise and equipment to design, perforate, punch, roll and finish audio components.
All work is done in-house, at one place and done correctly — which takes headaches and worry out of the equation for you.
Everything will integrate seamlessly in assembly, and the final component's edges match up for a clean, finished look.
We also can work with your other suppliers on a project — we have a great track record for collaboration.
Whatever the process, your end result is a perforated metal speaker grille that's a top performer.