HVAC Metal Perforated Components
Disseminating Air and Eliminating Sound
Perforated Metal HVAC Applications
Perforated metal products are used in the HVAC industry in diffusion systems and air ducts. It's the perfect medium to:
Distribute air evenly
Act as a silencer
Be aesthetically pleasing as a filtration media holder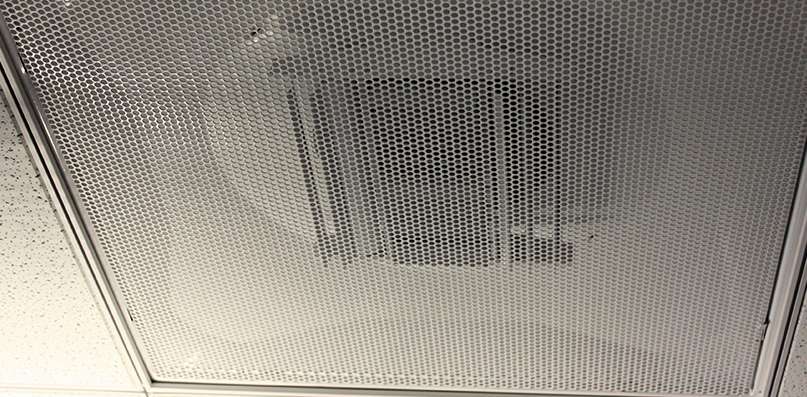 Diffusers
The use of perforated metal in HVAC air diffusers helps distribute air evenly. No cold floors, no blasts of heat or arctic temps on occupants, and no stale air. A room with evenly dispersed air is the best environment for work or play.
Accurate Perforating supplies perforated metal components in a variety of materials to manufacturers and suppliers in the heating, ventilation, and air conditioning industry. With a 50 percent to 60 percent open area in the perforated metal, we can ensure even temperatures and airflow in any size building.
Silencers
Fan noise and HVAC system noise can move right through air hoses in the duct system, sending undesirable sounds throughout an entire building. No one functions well in an environment with unwanted noise.
The use of an HVAC perforated metal silencer can mitigate this. It's the ideal medium to break up the linear airflow and quell noise pollution. Many silencers have an open area of 18 percent, but Accurate Perforating supplies components with an open area of 23 percent — the ideal percentage, and one that really works. Perforated metal also acts as a media (filter) holder in the ducts, holding the filter that delivers cleaner, more comfortable air.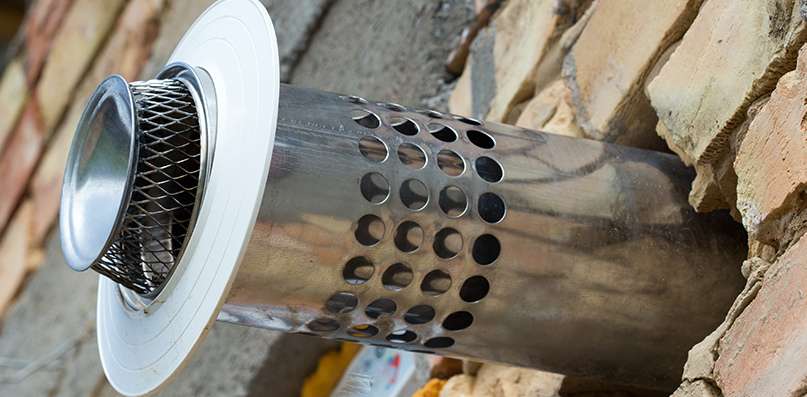 Why Work with Accurate Perforating?
Accurate Perforating has high-speed equipment and over 75 years of metal fabrication experience, including 15 years of expertise as a supplier for HVAC metal-perforated components.
What does this mean for you? When you choose us to be your perforated metal HVAC manufacturer, you receive precision-made perforated components, a quick turnaround on your order, and cost-effective prices. With our expertise, equipment, and engineering team capable of working with different programs, we offer creative solutions for any type of HVAC perforated metal parts.