FOOD
Perforated Metal from Food Production to Presentation
Food Industry Applications
Perforated metal for food preparation is the perfect material for the industry as it provides solutions for many of the challenges, including guiding airflow, controlling liquids and directing objects. Anywhere drying, washing, heating, cooling, sterilizing or mixing is needed, perforated metal can be used. Furthermore, perforated metal is commonly used in restaurant environments because it is inherently durable and attractive.
Perforated metal cooking utensils are ideal for applications in the food production industry because they provide efficient and even air transfer, decreasing cooling and heating times. Restaurant owners prefer perforated metal cookware as it cooks food consistently and is an appealing material that complements their décor and their food.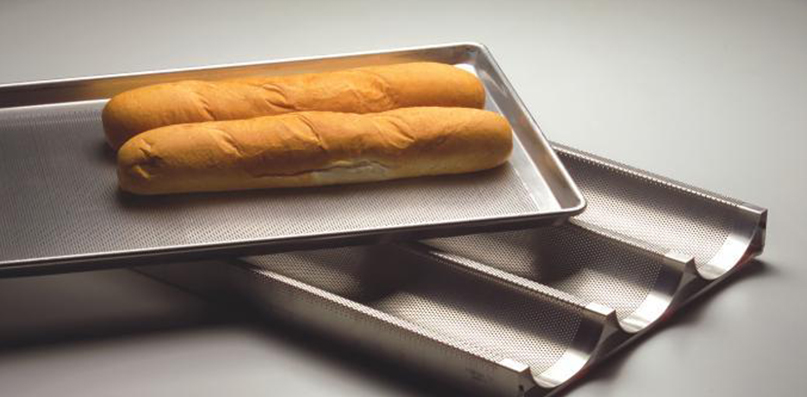 Accurate is the perfect partner for food prep, supplying perforated metal components for:
Conveyor belts for making dry foods
Metal sheets for dehydration
Bread pans and baking products
Ovens with perforated metal screens around the sides
Metal colanders to rinse produce
Sterilization racks
Ventilation hoods
Refrigeration units
Restaurant preparation equipment and presentation supplies
… and many other types of food production and food preparation equipment
Why Accurate Perforating?
Accurate Perforating provides the essential parts that enable food producers and preparers to provide food to the masses. Accurate has more than 75 years of experience perforating metal from mass produced perforated metal sheets for food production to custom architectural projects and more. Any size order receives the care and attention that have built our reputation as a company that helps you get the job done right.