Fencing
Adding Beauty and Security to Your Property
Custom Perforated Metal Fencing
In one sense, there's not much to it: Straight sheets of perforated metal attached to aluminum posts. However, there's much more to consider when incorporating perforated metal fencing into your residential or business property. Since your fence likely will be highly visible, aesthetics are important. Durability and an easy construction process have value, too.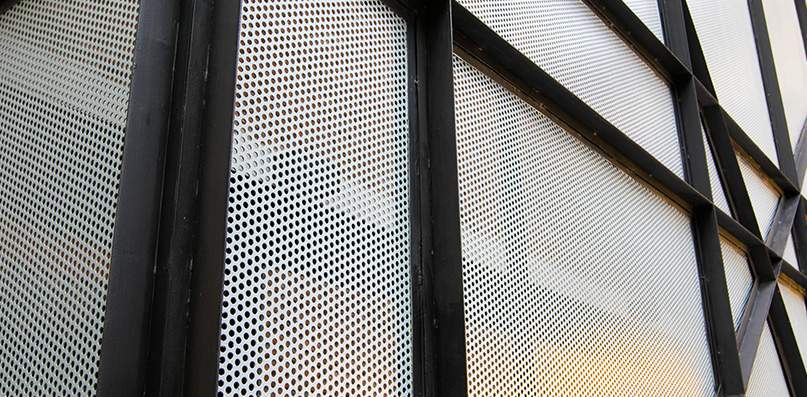 What to Consider
While perforated fencing can be useful and beautiful, it is not a one-size-fits-all proposition. Before the fence goes up, you must consider several questions regarding the design and construction:
Panel Size

What about very large fencing, with panels of 5 feet by 20 feet? Accurate makes the largest perforated metal fence panels in the industry.

Custom Perforated Sheets

Perforated sheets made to field measurements must have margins precisely matching up with posts. Otherwise, there will be frustration trying to force a fit or positioning mounting holes so the panels can be secured effectively to the posts.

Accurately Made Custom Panels

When perforated sheets are made incorrectly, the result is return and rework — and costly delays.

Thousands of Stock and Custom Pattern Options

How about a specific perforation pattern to complement existing architecture and landscape?

Unlimited Custom Options

What about a fence that requires an unusually thick gauge, finish or material?
Precision is Everything
When it comes to perforated metal fencing, precision is all-important. Fortunately, it's an area in which Accurate Perforating Company excels. We give each detail an incredible amount of attention to ensure that the panels are perfectly aligned.
Attaching the perforated fence panels to the post should be a simple task, so our engineering field managers ensure the accuracy of installation and design. Our precision measuring and punching processes yield exact alignment of the panels with the posts. Plus, you receive clearly labeled parts and directions for ease of assembly and timely completion of the project.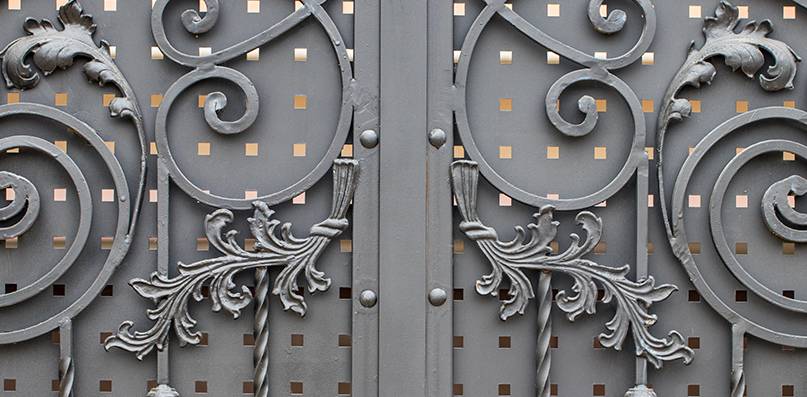 Long-Lasting Beauty and Strength
One of the benefits of perforated metal is that it adds aesthetic beauty to virtually any project. If an ordinary fence provides privacy, a perforated metal fence adds a touch of class. For strength and durability in addition to looks, a perforated steel fence is the best option.
Our fencing panels are available in aluminum as well as weatherized steel.
All panels receive an environmentally stabilized finish to prevent rusting and flaking, while other finishing options include an anodized powder coat and Duranar® finishes — known for high performance and low maintenance.
Accurate Perforating offers standard or fully customized perforation patterns to meet your specifications for privacy, noise reduction, and air and light flow. Our patterns also complement the surrounding landscape and architecture.
Beyond strength and beauty, perforated metal diffuses air better than solid fencing. While a solid material allows air to flow up and over without affecting the flow, perforated metal breaks up the air current, providing you with a more serene atmosphere. You can adjust the amount of air diffusion by choosing a perforation pattern that fits your application.
Restaurant Partitions
New in the perforated fence world are partitions used for local restaurants. The modular fence lineup from SelectSpace Partitions is a new example. Perforated metal panels are powder coated in a variety of colors, including black and gray. Utilizing three popular patterns, the partitions give restaurants an opportunity to bring their indoor dining experience outdoors. And because they are made of perforated aluminum, they are lightweight and can be easily moved around to give you different looks depending on your dining experience.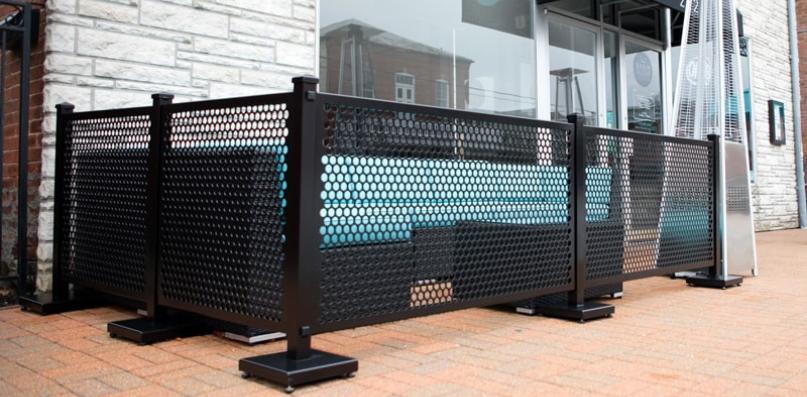 What Can We Do for You?
We're known in this industry for going above and beyond when it comes to perforated metal services. Our team works closely with yours to meet your specifications for size, material, and function.
Accurate Perforating can manufacture almost any size panel in almost any gauge you require — from standard sizes up to extra-extra-large. Our perforating presses give us the capability to produce huge panels up to 5 feet wide by 20 feet long. Other perforated metal fence manufacturers simply can't do that.