Stock 4' x 8' Sheets … and Beyond
Fabricators know that making your own perforated sheets on a turret press is costly and inefficient. Where a standard turret press might give you 100 holes a minute, our perforated presses with intricate tooling and punch thousands of holes a minute. This saves fabricators a lot of money, allowing you to use your turret press for other jobs, freeing up your capacity. Turn to Accurate Perforating for all your standard perforated sheets and coils.
First Step Processing for Fabricators
Do you need more capacity to increase the capacity at your fab shop? It's easy to take the guesswork out of your supply chain when you partner with Accurate on your first-step processing needs. We have an extensive lineup of fabrication capabilities to assist the perforated metal requirements of fabricators. Our fabrication abilities will give you a semi or fully finished part that is ready to use. This includes:
Bending and forming
Laser Cutting
Welding
Leveling
Send us a quote to see the time-savings when you work with Accurate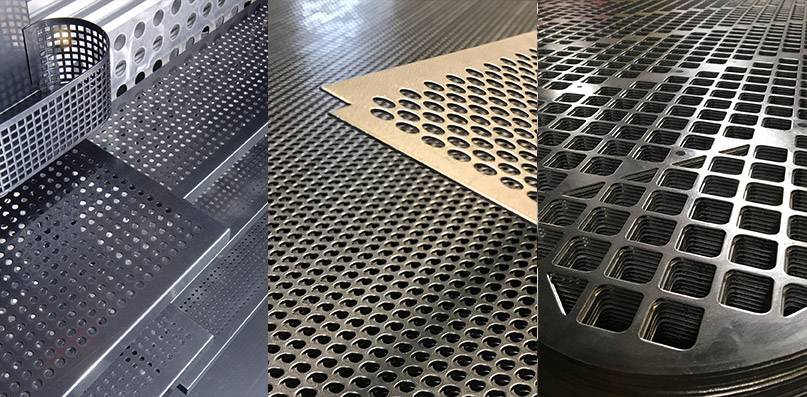 Advantages of Working with Accurate Perforating
Custom perforated metal sheets for fabricators – including sizes larger than 4' x 8'
Custom perforated coils
A huge selection of standard perforation patterns, and the ability to create tooling for virtually any custom pattern
Samples, prototyping, and fabrication of custom parts and components
Blanket orders to reduce your price and lead time — we can manufacture three to six months' worth of product at once, stock it in our warehouse, then ship upon request
Flexible delivery options, including custom packaging, stocking, fulfillment, and just-in-time delivery services
Custom Perforating Services for Fabricators
When you need something different, don't look anywhere else. Accurate Perforating is more than happy to offer our custom perforating services to fabricators. Let us meet your requirements for custom patterns on perforated metal sheets and coils in non-standard sizes.
We also assist fabricators by manufacturing specific components for them. If your customer needs a complex, fully shaped, formed, and finished component for fast installation into a larger assembly, and you don't have the time or the resources to do the job, let Accurate do it for you.
Do you regularly produce a certain part for a customer? Have you ever wondered if that part could be improved so that it's easier and cheaper to produce? If so, then send us your drawings or the actual piece, and we'll put our engineers on the job. As the area's leading source of perforated metal for fabricators, we're more than happy to help you please your customers.