The Best Value with the Least Disruption
Behind every manufacturing project, is an original equipment manufacturer (OEM) creating quality components. When an OEM project requires perforated metal, the Accurate Perforating team is a world-class business partner. We excel at manufacturing custom, complex perforated components. With an advanced team of experts, performing comprehensive services, we can help you meet even the most complex OEM manufacturing project goals. Every part we deliver is of the highest quality, at the lowest possible price, and fabricated to precisely meet your specifications.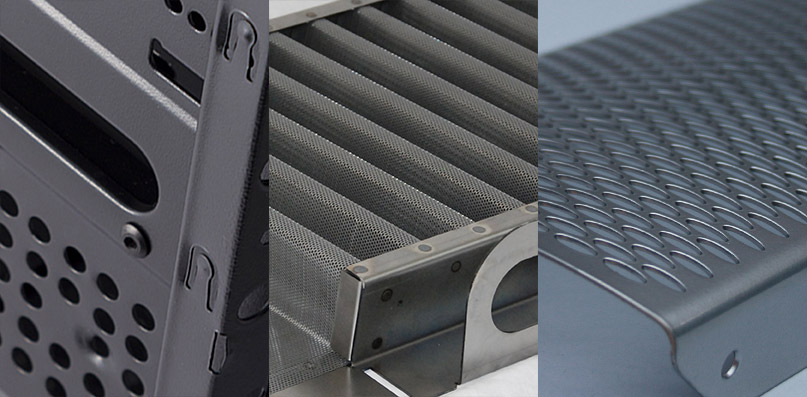 Benefits of Working with Accurate Perforating
A huge selection of standard perforated patterns, and the ability to create tooling for virtually any custom pattern
Standard perforated sheets and coils
Custom perforated sheets and coils sizes give you precisely what you need, in order to keep your costs to a minimum
Value engineering services that ensure we don't waste your time and money by manufacturing to a spec you don't need
Samples, prototyping, and fabrication of custom parts and components
Complete forming, welding, laser cutting, punching, and assembly services
Total finishing services, including galvanizing, painting, powder coating, anodizing, plating, PVDF, and custom finishes
Quality control from start to finish; your project is not complete until we have thoroughly reviewed, tested, and approved every part of it
Short lead times and flexible delivery options, including custom packaging, stocking, fulfillment, and just-in-time delivery services
The market leverage of a large supplier keeps prices low and ensures availability
Value Engineering Services
Accurate's team of experienced engineers has the skills and expertise to move your project from design and prototyping through development and successful completion. The team works hard to create a finished quality component that functions as needed while minimizing costs and ensuring that your project is finished on time.
We always strive to achieve the correct balance between quality and cost with our OEM service, so you get the best possible value. As experts in value engineering, we analyze and improve the manufacturing process from start to finish, taking into account business and administrative considerations. This results in properly manufactured products and components that have the requisite quality and are lower in cost — in other words, an overall better value.
At Accurate Perforating, we can re-engineer your design by recommending more efficient manufacturing processes, techniques, practices, and fastening options. We understand how to achieve the appropriate quality for the application and the many ways to reduce the price without sacrificing functionality or aesthetics. The product you need can often be made with less material, in less time, and with less cost — while still meeting your functional requirements. What more could you want from an OEM equipment manufacturer?