How Does a New Degreasing Line Benefit You?
Our new degreaser not only allows us to offer you better pricing, it also permits us to provide you material a lot faster.  We no longer need to send the material to a 3rd party for degreasing. We can move the material right from the levelers to the degreasing line, wasting no time at all, often reducing lead-time by a week or more.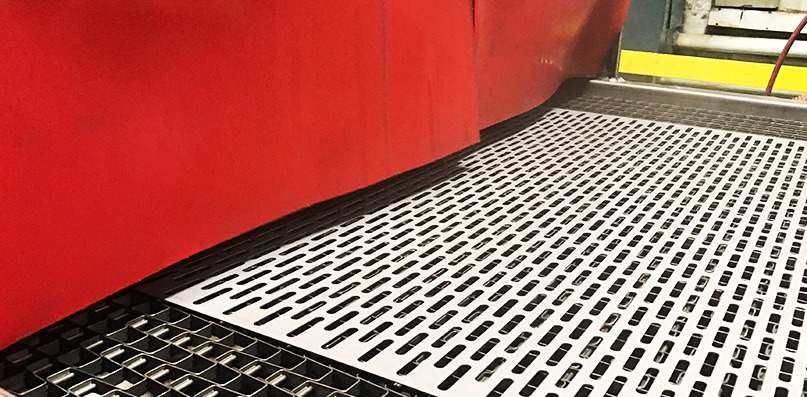 What can we run through our degreaser?
Perforated Sheets
Solid Sheets
Perforated Metal Coils
Solid Metal Coils
Formed Perforated Sheet Metal Parts
Formed Solid Sheet Metal Parts
Outside Parts and Components including stamped, cast, machined, and welded material
Parts with Protective Coatings (e.g. blue nitto)
Plastic Material
Maximum degreasing footprint
Maximum Width: 66"
Maximum Height: 13"
Maximum Length (Sheet): 20'
Maximum Length (Coil): 60" Wide