Our brand new state-of-the-art powder coating line is a site to behold. Featuring the latest Wagner Automatic Paint Processes, all your parts are powder coated to your specifications. And with the ability to do all your fabrication at one location, we are your one-stop shop for all of your perforated metals needs. Do you need something powder coated? No problem - we can take care of those requests as well! And we are now an authorized applicator of AAMA 2603, 2604, and 2605 powders!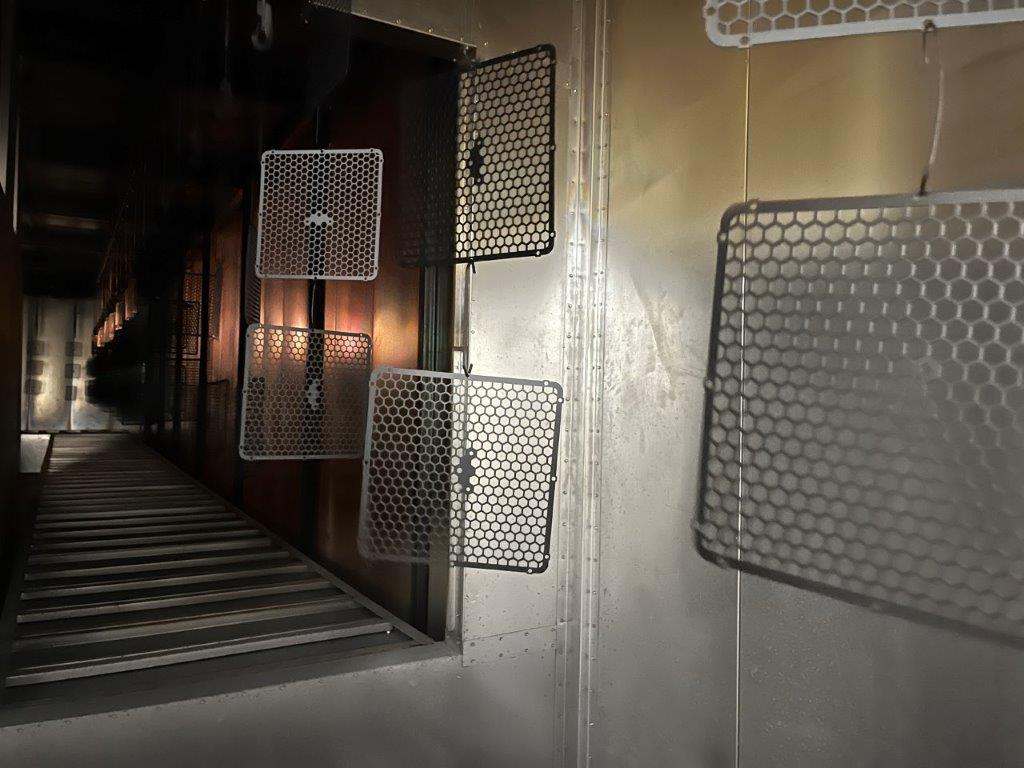 Capabilities
AAMA 2605
A fully automatic line that runs 1,063.'
5-Stage wash system to provide surface pretreatment for corrosion protection, paint adhesion, and salt spray performance
Part capacity up to 400 lbs
Dry-off Oven – 40'6" long x 14' wide with a temperature range of 250 - 450 degrees
Cure Oven – 56'6" x 26' wide - for complete uniformity
Paint booth opening: 48" wide x 72" high
Paint section is 10'6" long by 7'11" wide
Quick cube, fast color change booth
Electrostatic powder spray
8 x Automatic Coating System
Pre and Post Manual Spray Stations
All Powder Types: Epoxy to Polyester, including Zinc Rich Primer
1,000 coating recipes!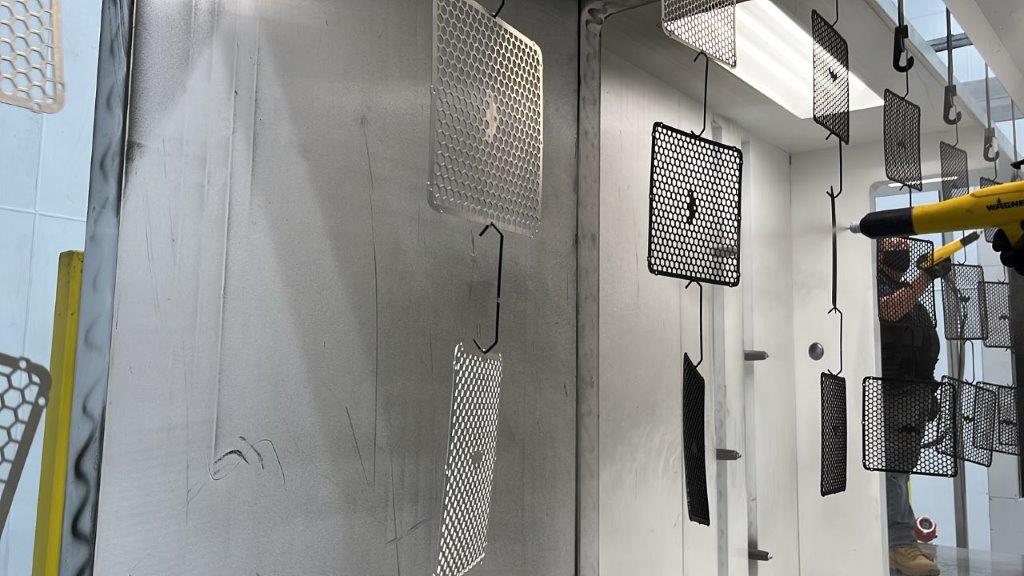 Benefits of Powder Coating
Powder coating offers a high-quality and durable finish. Because powder coating is typically done on an industrial line, it provides maximum productivity in a highly efficient matter. In addition, powder coating is excellent for the environment. Instead of wasting liquid paint, the powders used are continuously recyclable, ensuring all the color you need is used without added costs or waste.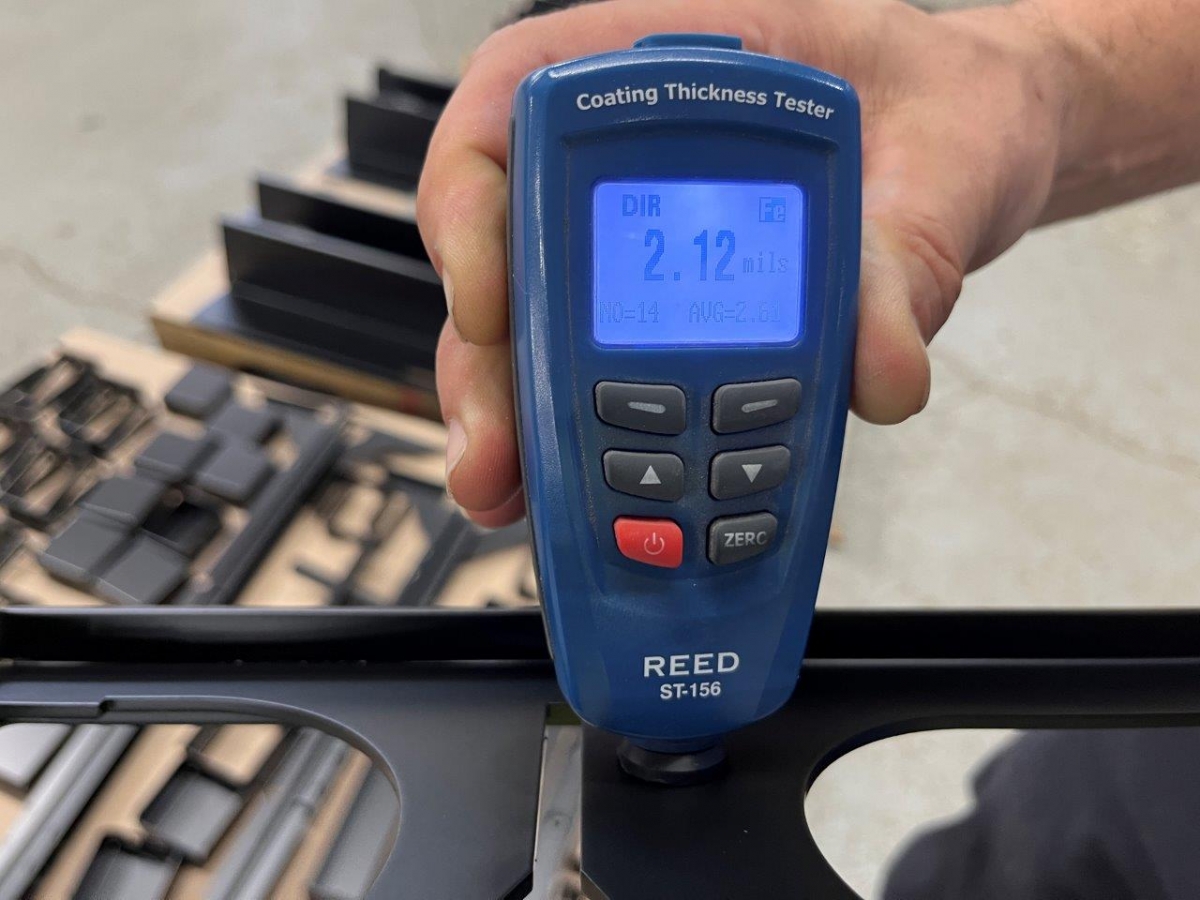 A Quality Coat Matters
While powder coating ensures your parts will last, we take it to another level. Parts on a production run are spot checked to ensure the proper amount of coating has been applied. Our standard is 2 - 4 mils of paint per part. If we notice it is above or below, we correct it in-house to get it to the proper spec. Need something different? Our design and engineering team is here to support you, ensuring your part has been painted to our exact specifications.
What Can Be Powder Coated?
Powder coating is suitable for a wide variety of substrates. Metals are usually the most common items run through any powder coat line. Since metal parts can withstand the heat of the curing process, it is a perfect vessel to show off the clean look of powder-coated items. Some of the more common materials used in powder coating are: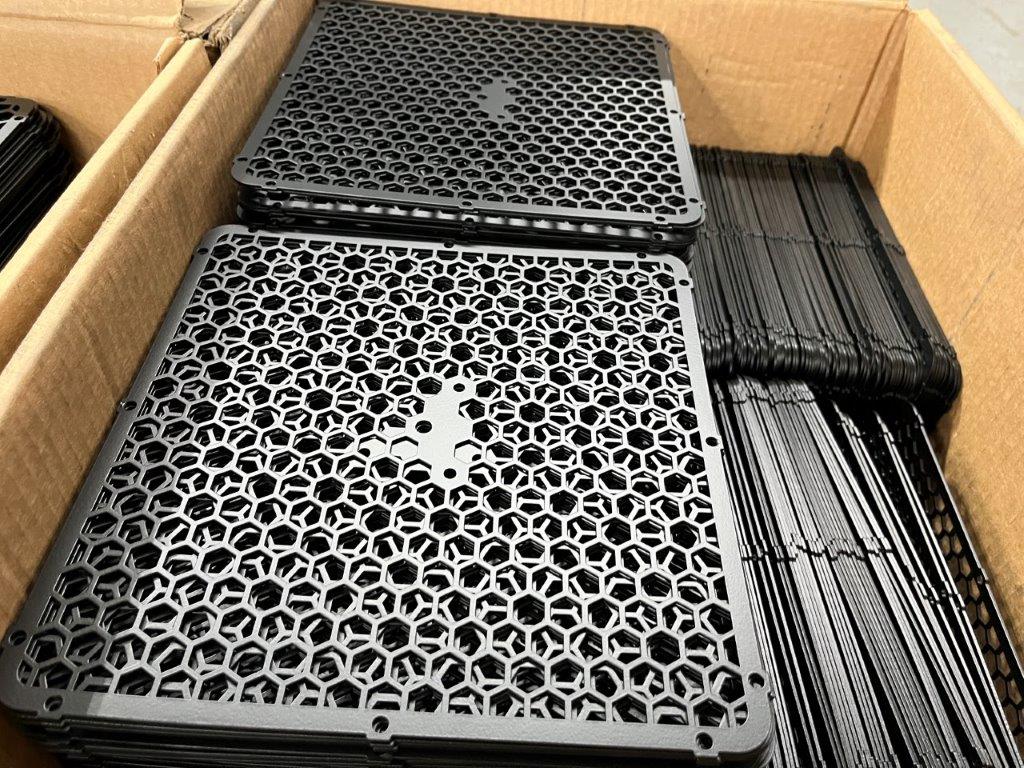 Powder Coating Colors
With 1,000 different color recipes available to you, our powder coating line will be able to match the color you need for your application. Some of the standard colors include:
Black
White
Red
Blue
Green