Perforated Metal Solves Architectural Problems
Did you know that you can address many building issues with perforated metal? If your design and the environment don't exactly mesh, you can help shape your environment with perforated metal sheets and components.
Accurate Perforating manufactures perforated metal components that can be used specifically to help provide certain outcomes. We can help you design the product that accomplishes your goal and complements your building at the same time.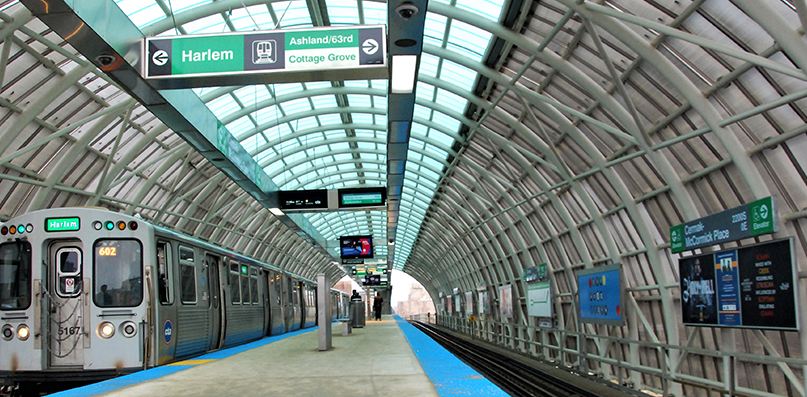 Let Accurate Perforating assist you in addressing applications such as:
Light Sculpting

Reduce heat and glare from the sun while allowing natural light to illuminate the area. Architects select the amount of diffused sunlight in perforated metal by altering the open area via hole size and spacing. You can also use perforated metal to create the visual effects using light, including a firefly effect, to enhance the night view of your building.

Heat Reduction

Perforated metal is ideal for decreasing the amount of heat that enters an environment. The amount of heat is reduced and energy consumption lowered by adjusting the perforated pattern's open areas.

Wind Dispersion

Perforated metal components such as building facades and railing systems can effectively guide airflow and screen the wind to improve ventilation and air filtration. Airflow can be diffused and diverted by changing the perforated pattern's hole size and hole center-to-center distance.

Sound Attenuation

Controlling sound is a well-known use for perforated metal. By designing the metal to be transparent or reflective, you can acoustically tune any environment. Reducing hole size and/or spacing permits less sound to pass through the metal, will decreases noise levels. 

View Composition

Direct the viewer's eye to or from certain aspects of the environment via metal window screening, privacy screens, facades, railing panels, parapet walls and fencing. Applications include privacy screening, mechanical area screening, unsightly garage screening can visually breaking up of a large, solid or repetitive façade.

Beautification

Use perforated images, logos, graphics, screening, facades and decorative panels to create branding components, increase façade or interior appeal, and provide a transition from one part of your building to another. 

Directing Objects

Keep your building and its inhabitants safe. Provide security and separation via perforated metal security ceilings and walls, railing panels, fencing and screening walls.
Perforated metal can help influence the environment through functional and aesthetic applications that ameliorate or enhance acoustics, lighting, HVAC, wind and so much more. Let us assist you in designing perforated metal elements — like sunscreens, sunshades, wind barriers, partitions and more — that can shape the environment in a beneficial way.