We're a Valuable Partner
Working in accordance with value engineering principles, our design and manufacturing teams achieve the optimal balance between quality and cost, saving you time and money. When you work with Accurate Perforating, you know you're getting a component that performs flawlessly to your specifications, fits in with your other parts, and meets your budget, providing you with the best overall value.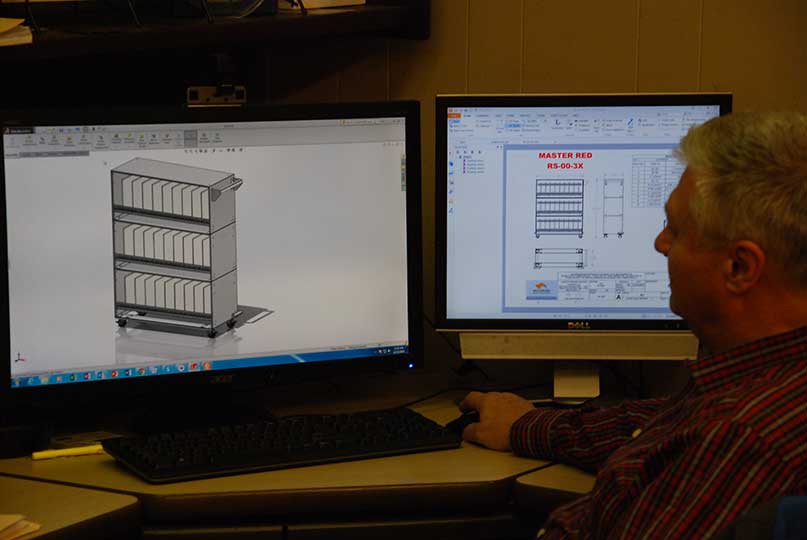 Accurate Perforating guarantees:
Better collaboration with engineering and project management
Better customer support
The appropriate product quality
Faster lead times
Smaller order quantities
Complete confidentiality of proprietary designs and processes
Overall higher value
Overall better cost
In-House Engineering
Our in-house engineers take many variables into account to successfully convert a customer's specifications and drawings into a finished part. Our full-time engineering department utilizes advanced technologies to ensure design functionality when prototyping, processing, and engineering your concepts. We use the latest processing design and drawing software, such as Solid Works Solid Modeling, AutoCAD, and Metalsoft to refine your part before production begins.
Project Consulting
We know that sometimes you just want a little advice on what does and doesn't work. We have years of experience collaborating with architects and contractors to manufacture the best possible solution. We can review your project requirements against our perforating and fabrication capabilities to come up with the ideal manufacturing processes for the most effective design and the greatest value.
Take-Offs
When necessary, our engineering managers and architectural estimators can analyze drawings to determine the project's perforated component requirements. Not only does this save you time, but our estimators also use their years of experience to recommend the best solution for each component and for the entire project.
Prints
To guarantee that we make the exact component you need, our estimators can create a manufacturing print that shows you exactly what we intend to make. This eliminates all the guesswork, increases communication, reduces lead time, and decreases costs.
Custom Quality Programs
Often, our clients need components with quality specifications that exceed the quality standards of the Industrial Perforators Association (IPA). In these cases, Accurate implements special quality standards for individual clients or specific projects to ensure that all parts are produced with the necessary quality specifications. We will meet your special tolerances including flatness, squareness, and camber.