The Best Perforated Products for Your Customers
Accurate Perforating supplies standard perforated sheets and coil service for fabricators so you can make the products your customers need. In most cases, we provide metal products in various materials that have been perforated with standardized round, square, or slotted hole patterns. But what if a customer needs something that is not in our stock inventory?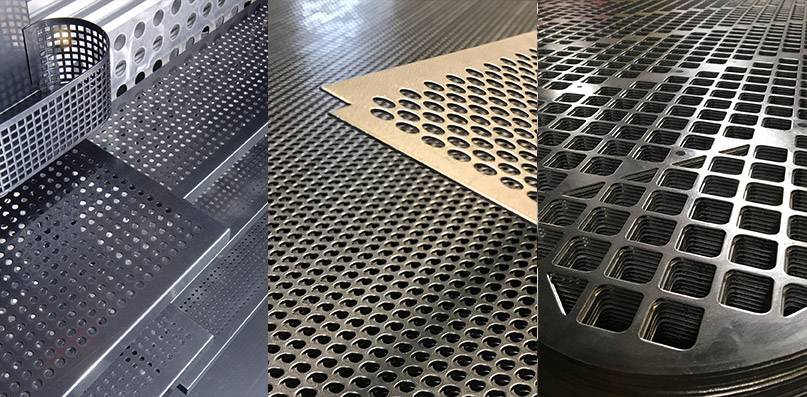 Benefits of Working with Accurate Perforating
Standard perforated sheets and coils
Custom perforated sheets and coils beyond standard 4' x 8'
Metal fabrication including forming, welding, laser cutting, and punching, so your customers can get everything they need from you
A huge selection of standard perforation patterns, and the ability to create tooling for virtually any custom pattern
Samples, prototyping, and fabrication of custom parts and components
Blanket orders to reduce your price and lead time — we can manufacture three to six months' worth of product at once, stock it in our warehouse, then ship upon request
Short lead times and flexible delivery options, including custom packaging, stocking, fulfillment, and just-in-time delivery services
The market leverage of a large supplier to keep prices low and ensure the availability of perforated metal for fabricators
Custom Perforating Services for Fabricators
When you need something different, don't look anywhere else. Accurate Perforating is more than happy to offer our custom perforating services to fabricators. Let us meet your requirements for perforated metal sheets and coils in non-standard sizes and/or with custom perforated shapes, sizes, and patterns.
We also assist fabricators by actually manufacturing specific components for them. If your customer needs a complex, fully shaped, formed, and finished component for fast installation into a larger assembly, and you don't have the time or the resources to do the job, let Accurate do it for you.
Do you regularly produce a certain part for a customer? Have you ever wondered if that part could be improved so that it's easier and cheaper to produce? If so, then send us your drawings or the actual piece, and we'll put our engineers on the job. As the area's leading source of perforated metal for fabricators, we're more than happy to help you please your customers.