Signage
Custom Signs for Indoor or Outdoor Use
Custom Perforated Metal Signs
At Accurate Perforating, we can produce beautiful and functional signs from perforated metal panels. We create the design by varying the hole sizes, spacing and patterns, according to your specifications. Plus, we offer a range of finishes and colors so you get exactly what you want. What's your sign?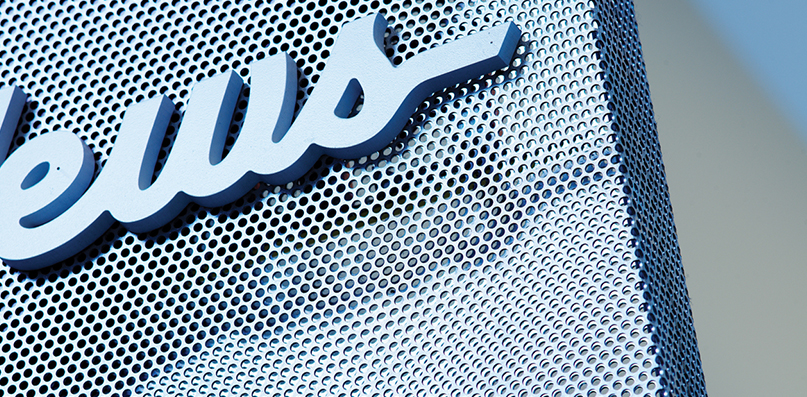 We also create impactful signage by affixing your logo or company name to perforated panels made from brass, stainless steel, weather-resistant copper and more. These signs improve the interior and exterior appearance of your building, while helping you build your brand.
Amazing PicturePerf Design Panels
PicturePerf is a new fabricating technology used by Accurate Perforating to bring a new level of beauty and visual impact to perforated metal sheets for architectural applications. PicturePerf panels are highly effective for exterior and interior building signage, among other uses.
The PicturePerf fabricating process starts with an image or graphic design, which is then translated into an impression on metal that looks almost like a photograph but consists of small holes in the metal rather than pixels. The finished product is so detailed and lifelike, anyone who comes in contact with it can't help but be amazed!